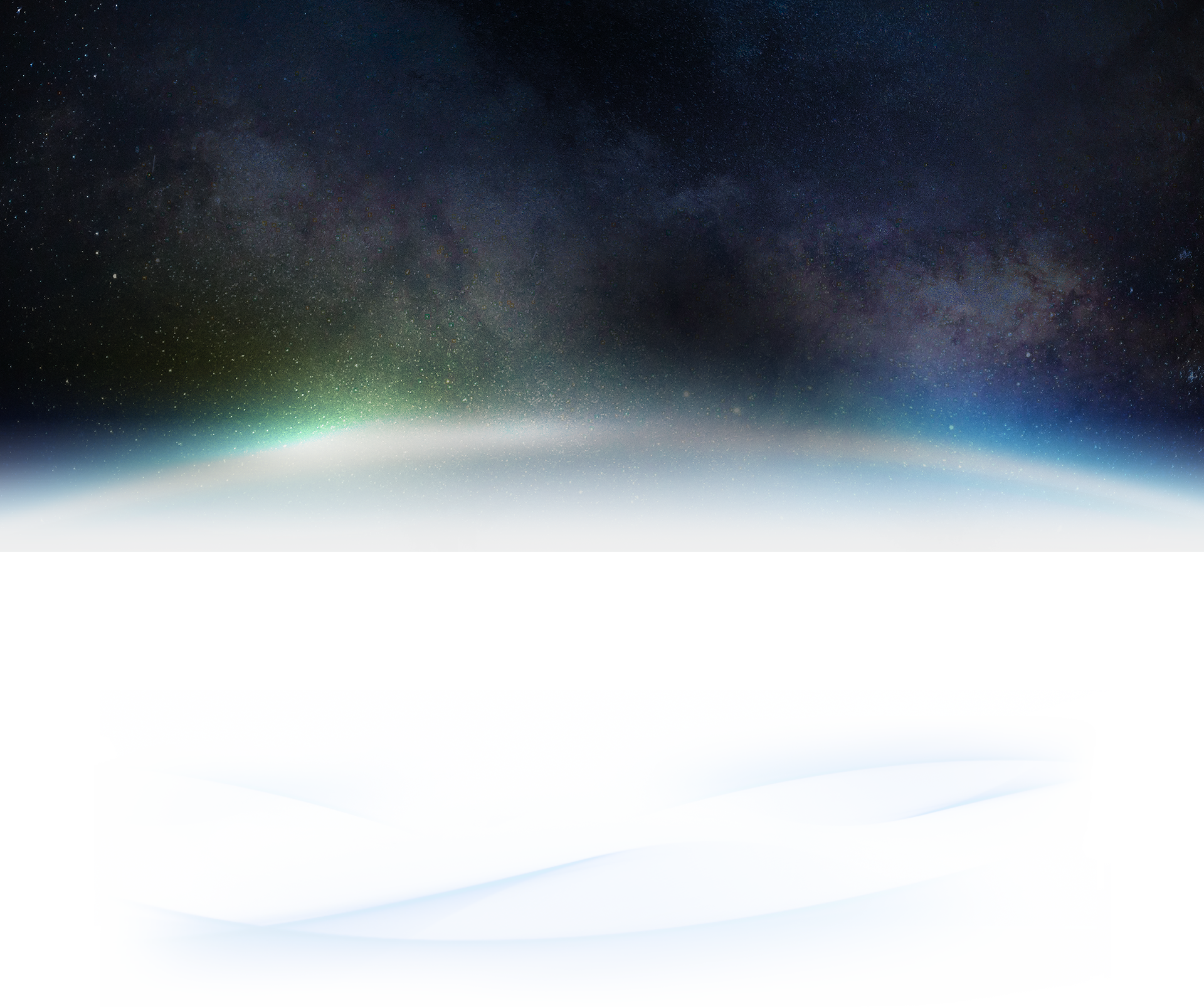 Amplify Your Joy with

Emotive Driving

We at Kia Motors are dedicated to ensuring that driver enjoyment
remains a top priority in the coming era of future mobility.

Thanks to advanced technology that identifies your needs and emotional state of mind
in real time, Kia strives to deliver a fully customized driving space that leads to
a highly intuitive, unsurpassed in-vehicle mobility experience.
Technology that reads your emotions
R.E.A.D. System
Real-time Emotion Adaptive Driving System
Meet R.E.A.D. System*, a future mobility technology that
deciphers drivers' emotions and simultaneously optimizes the in-vehicle environment
for seamless comfort and pleasure.

R.E.A.D. System creates a personalized driver's space
(lighting, sound, cabin temperature, seat vibration and scent) centered on the human senses
by continuously assessing the driver's emotional state through
detection and analysis of bio signals (facial expression, heart beat, etc.)
with the help of AI machine learning.
01
ACTIVATE
Look straight ahead
and hold the steering wheel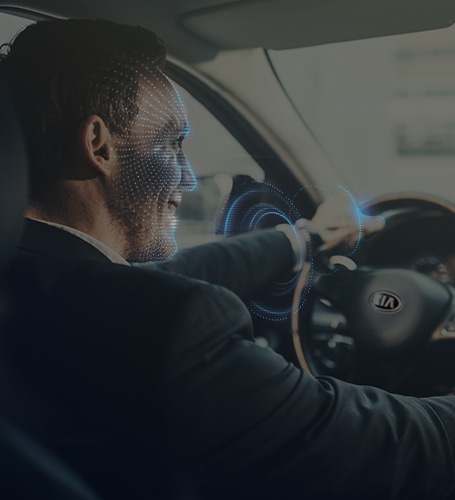 02
AUTHORIZE
Senses your facial expression
and vital signs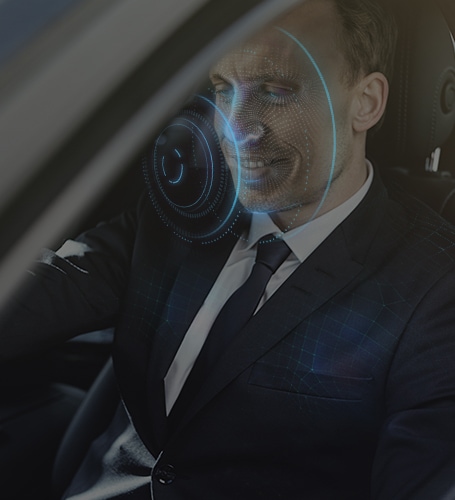 03
ANALYZE
Analyzes your past reactions
to various driving conditions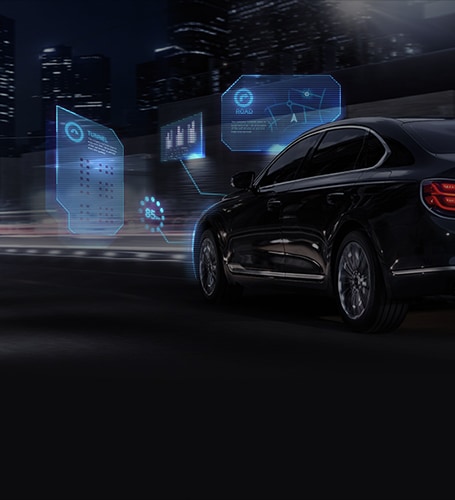 04
NAVIGATE YOUR EMOTION
Optimizes lighting, sound, scent,
air conditioning, seat vibration, etc.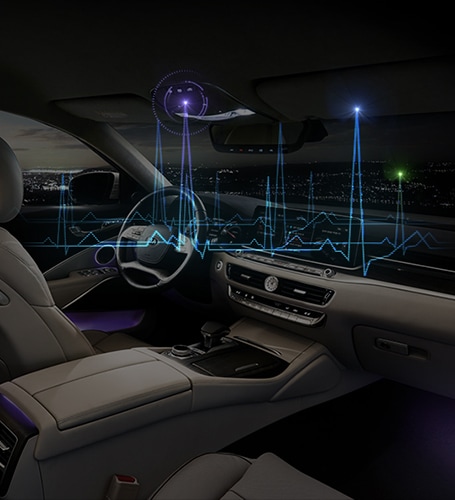 Technology that reads your eyes and fingertips
V-Touch
Virtual Touch
V-Touch, the world's first virtual touch-type gesture control technology that enables
effortless control of numerous vehicle features with the simple swipe of a finger.

V-Touch tracks the occupant's sightline and fingertip position with a 3D camera, then instantly and accurately
controls the desired vehicle feature. Its simple yet sophisticated user interface is unparalleled
compared to other preexisting gesture control systems.

Kia is making the future of mobility as easy and intuitive as possible by replacing
the need to physically press buttons or give voice commands
with a simple glance and movement of your fingertip.
01
WAKE UP
Activate with 'Hi Kia'
voice command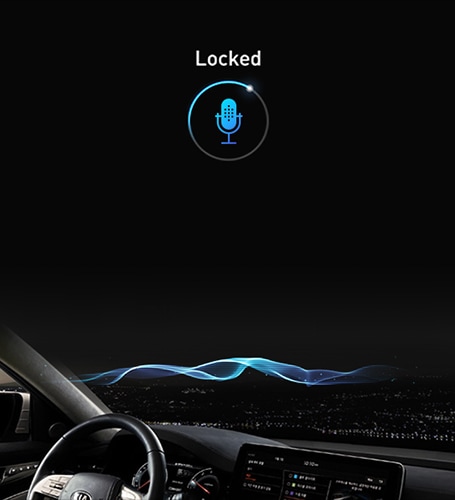 02
POINT
Point at the vehicle function
you want to control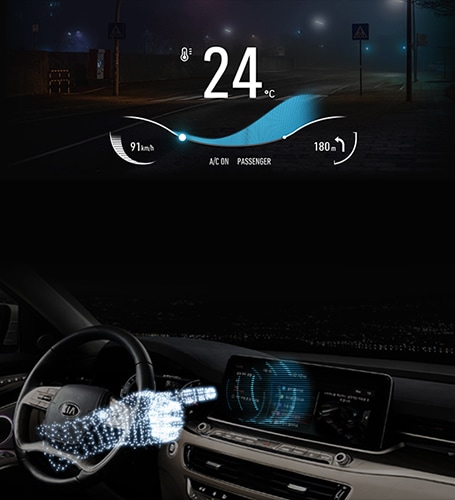 03
ADJUST
Click, rotate or swipe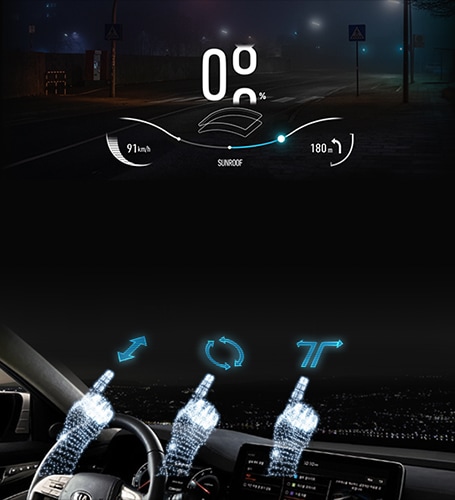 04
EXPERIENCE
Control numerous features
with your fingertip